CityWash is a start-up recently created by two 20-year-olds. These bring a real revolution to the concept of car washing. Based on the observation that a car wash consumes an average of 300 liters of water, the two young creators of CityWash wanted to dust off the world of car cleaning by making it more ecological, but not only. Indeed, the CityWash solution is a time saver for the customers who use it. On the one hand, a person comes to clean the car where it is, on the other hand, the cleaning is faster and less expensive than in a washing station if we include the service, as well as the time and cost of travel to the station. The client, whether an individual or a professional, is therefore a winner on all counts. For companies, it is also a great way to be responsible in the face of environmental issues. The company operates in Paris and the inner suburbs.
A nomadic, practical and ecological solution
CityWash advocates natural cleaning, without water, without chemicals and based on natural products. The properties of the product not only ensure exterior cleaning of the vehicle in half an hour, but the product, based on natural silicone, also makes it possible to polish the bodywork and reduce micro-scratches. Interior cleaning, a service in addition to exterior washing, uses the same product for plastics, leather and glass. Rugs and carpets are carefully vacuumed in the passenger compartment and trunk. Disinfection is offered in addition to the service to eliminate bacteria in the vehicle and sanitize it without chemicals. The solution used is based on water and salt. It is the French company Aquasine which developed this bactericidal and fungicidal product in the laboratory.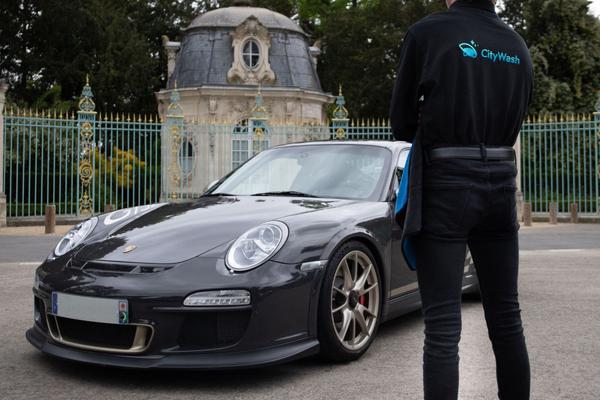 Saving time and money
Exterior washing costs only €24.99, while the complete exterior and interior cleaning service with disinfection only costs €54.99. And that's without taking into account travel savings since the cleaning is done at the customer's home or workplace. In addition, it is also a time saver for the customer since he does not waste time at the washing station. He goes about his business and he just has to pass on the vehicle keys in case of interior cleaning. Exterior washing by CityWash does not even require handing over the keys. To simplify order taking, the CityWash site makes life easier for customers. The responsiveness of CityWash makes it possible to carry out the cleaning less than an hour after the request expressed by a customer. This summer, the Citywash mobile application will be launched for an ever simpler and more responsive service.
07 62 26 68 55
[email protected]
https://www.instagram.com/citywash_fr/