Gone is the total leather look, hello latex! In the form of dresses, leggings, skirts, pants and so on, this dominatrix-looking material will be THE 2022 women's fashion trend that we will see everywhere in the coming weeks. Where exactly can you get inspiration from? So, Kim Kardashian and Lady Gaga are undoubtedly the biggest addicts of this particular style and their recent outfits are an excellent source of inspiration, especially those of Kanye West's ex-wife. Let's see how to wear latex without missteps and without overdoing it. Do you dare this fashion trend so daring?
Page content
Latex: the unsuspected women's 2022 fashion trend that will dethrone leather!
Sponsored links
As we have just mentioned above, Kim Kardashian is the biggest fan of the latex trend and we we have proof. The reality TV star has appeared wearing it several times not only on the red carpet, but also in her daily life. Her most famous looks include a slinky ash pink dress with a seductive neckline, as well as her famous jumpsuit pants, sometimes ash pink, sometimes caramel. But it was her most recent outfit in particular that caught the eye and gave latex the green light to establish itself as a 2022 women's fashion trend!
Sponsored Links
During Milan Fashion Week, the 41-year-old star was spotted wearing a head-turning all-latex look. The businesswoman opted for high-waisted flare pants and a matching shirt made from this particular material. To accessorize this daring outfit, Kardashian chose latex gloves by Prada, black high-heeled ankle boots and futuristic-looking white glasses for a Matrix look.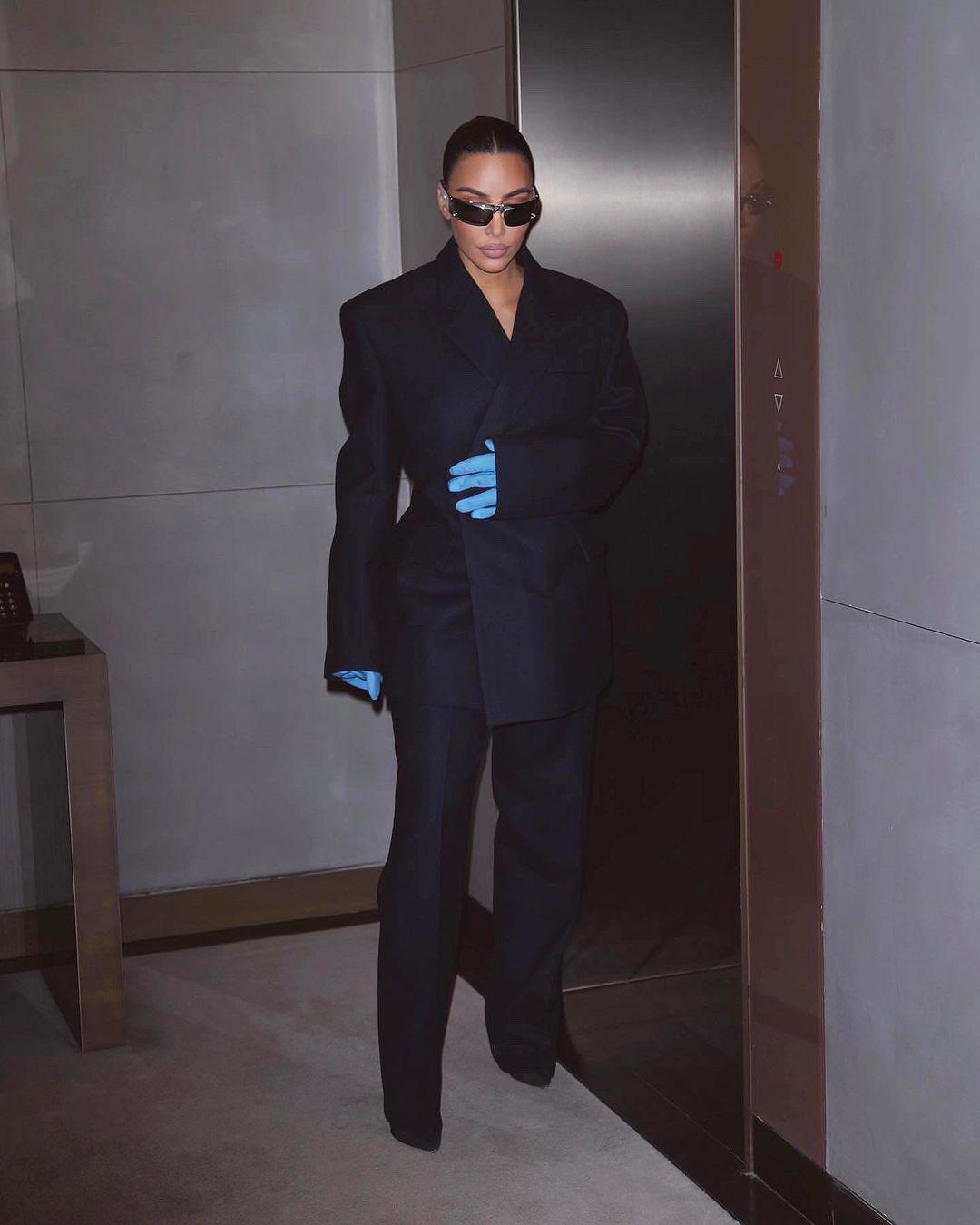 But how to adopt this 2022 fashion trend without overdoing it? Ideas and style advice in the following paragraphs.
How to wear latex like a fashionista without overdoing it?
The 2022 women's fashion trends are daring to use latex to chase away winter boredom and spice up wardrobes on sunny days. A modern alternative to timeless leather, this material promises to make a real revolution in the wardrobe world. But before taking the plunge and getting a latex piece, it is important to first inform yourself about the possible combinations in order to avoid missteps and overloaded looks. Here are some ideas to copy.
Although the total latex look is attractive and highly recommended by Kim Kardashian, we recommend that you adopt this 2022 women's fashion trend rather in small steps. In other words, embrace the "less is more" credo. In this context, here is another great admirer of latex - Hailey Bieber. The model darkened on high-waisted latex pants whose tight and skinny cut perfectly enhances her curves. Justin Bieber's wife teamed her on-trend piece with a semi-sheer shirt and a 2022 trend leather jacket. Her chic look is completed with a signature Yves Saint Laurent belt, high-heeled shoes and a mini bag chain. A perfect outfit to adopt for the beautiful days of spring!
Fashion tip: This stylish ensemble can be easily "refreshed" with a white shirt.
Here is another inspiration straight from the locker room of the incredibly stylish Hailey Bieber. This time, the young woman preferred tight pants in dark mauve, which she combined with red high-heeled shoes and a transparent top. To complete her casual chic outfit, the American swapped the leather jacket for a long camel leather coat.
Our next inspiration comes from the impeccable style of Lady Gaga, the second biggest fan of latex after Kim Kardashian. The "Poker Face" hitmaker decided to wear white latex leggings paired with a matching leather jacket and handbag. Metallic effect shoes complete this immaculate look.
Recall that Lady Gaga likes to use ultra daring latex outfits in many of her song videos. However, these are uncomfortable clothes that you could not adopt as an everyday outfit. Indeed, the easiest way to wear latex is in small touches, as we hinted above. For example, how about latex pants combined with an Oversize T-Shirt or a blouse for a bang-on look in the 2022 women's fashion trends? Feel free to copy Addison Rae's casual outfit above.
Our inspiring ideas in pictures!
The powder pink latex dress as a 2022 women's fashion trend
The powder pink latex catsuit enhances the forms of the ex-wife of Kanye West
The Kardashian sisters know how to adopt a total look in latex!
2022 women's fashion trend: dare to wear an ultra-tight latex dress!
Colored latex pants will be in the spotlight in 2022