And if, one fine morning, you woke up in a spacious bed that is not yours, alongside an extraordinarily beautiful woman, in reality ... too beautiful to be your conquest.How would you react?And if this same woman, whose name you can not remember, the fault of these alcohol vapors which have gone to the head the day before, died during the night while you sleep from the sleep of the just ...Ah!You smile less there, right?
This is the brutal awakening to which the Nice septuagenarian Philippe Clerc was entitled, this colorful character - and in verbiage with the same shades!- whose strong and obstinate character was sketched by a generous route by the French writer Patrick Raynal, which I discovered for the very first time through this investigation which supports in the south of France and which isTitle the age of war (Albin Michel).
With its batch of brief sentences, incisive replicas and its popular outspokenness, which will not fail to have the Quebecois out of you,-personally, I would have taken in smaller doses, because it makes its protagonist a little coarseAnd badly high!-You will recognize here and there the component of a grangé Jean-Christophe or a Patrick Bauwen, for those who are familiar with the big sizes of France.
Patrick Raynal, with this nineteenth novel, is not there to make poetry or to play in lace elsewhere, and that is perhaps what makes this Nice Odyssey as exotic as it is breathtaking.On the other hand, his sense of rhythm and his ability to create a suspense gave me the necessary momentum to get to the finish line.
Appreciation: ⭐⭐⭐
I admit, my expectations were high towards this new opus of the tandem Erik Axl Sund, whose name of the pen is a contraction of the names Jerker Eriksson and Hakan Axlander Sundquist, this duo of Swedish writers who charmed me so much with theTrilogy The faces of Victoria Bergman, published by Actes Sud between 2013 and 2014, and glass bodies, where detective Kevin Jonsson was introduced to us.
In this suite which is not one - in truth you can read a doll life without being familiar.Age with their universe -, the authors, who have this habit of offering a story as cold as a northern freezing wind, make us visit the hidden side of a Sweden where abominable events take place: kidnappings, prostitution, deals with'human beings, child pornography, and so on.
While the detective tries to track down the one who killed the young Tara by defenestration, found dead at the foot of a building, the latter is still far from suspecting in which shit he is embarking on, while twoYoung girls, Nova and Mercy, become the subject of the hour since they fled their home for teenage girls.Like Tara, the latter have undergone serious attacks and seem to hide a dark and violent secret.
Erik Axl Sund has never worn white gloves, and this time it is not that the tandem of authors will change its habits.Their stories, which I would dare to compare to those of Lars Kepler, are always of rare intensity and violence to be dizzy, since these things, or at least these barbaric acts committed by humans, really exist.And that's what they put in words in their fiction.
If you like stories that stage broken lives and dreams, you are in the good sign.
It's funny, in a sense, because it has been years that I am familiar with the universe of Valentin Musso, for having read the murmur of the ogre, flawless and a real family, among others.But strangely, I never put my nose in a novel by his Frérot Guillaume Musso, yet read worldwide.This is the world upside down, you will tell me!But what do you want: I always preferred to do things upside down, because that's how we spice up a life!
With this recent story where a sexagenarian will commit an odious crime by murdering a man without any premeditation and in an act of great violence, I admit that I did not turn my pleasure once again!With that forever forget, Valentin Musso gave me in mind The Sinner, a destabilizing reading that lived for me for months and which I will remember for a long time.But where I admire his insight is that he managed to make me forget the other to make me dive head first in his, who gave me many emotions and some cold sweats, over thechapters.
With an elegant and neat writing, this new Musso thriller strikes hard, especially since the latter had the audacity to delegate the investigation to an amateur, that is to say in Théo, the son of Nina Kircher, thatWho has not really known his geniror, but who will be attracted by a thirst for truth in order to innocent the one he cannot deal with ... guilty.
Prepare yourself mentally, because this psychological drama may leave you k.O.in the ring once his reading is finished.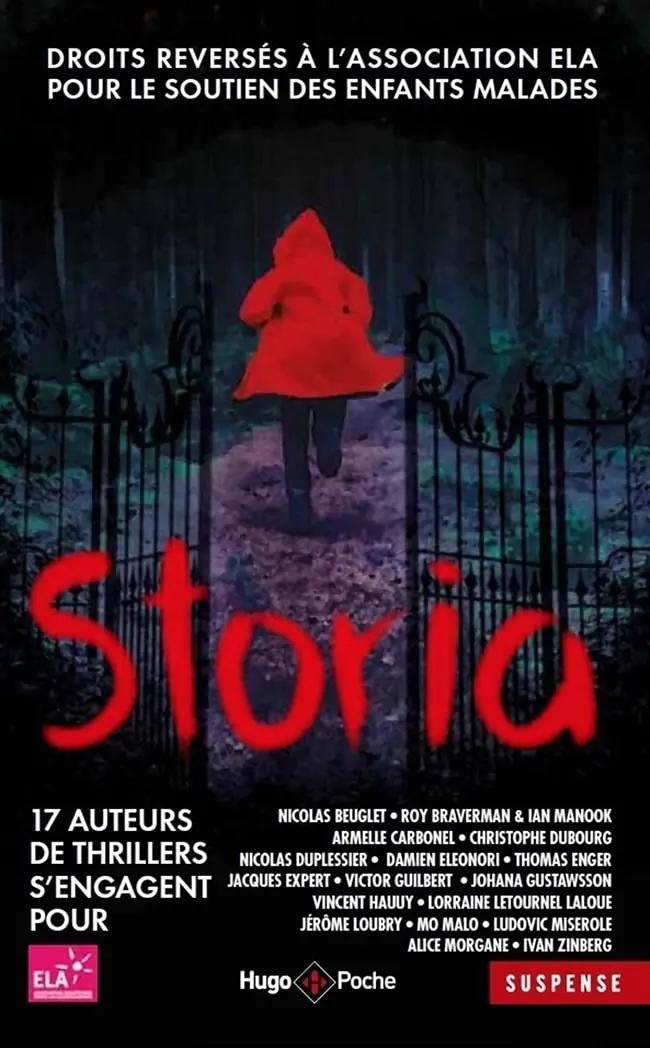 Ah, Keigo Higashino!I have read everything from this writer who was a dazzling success in the country of sunset.It has already been three years since the light of the night accumulated dust in my library, not because I sulked it, but with its 668 pages, it intimidated me.Except that I finally found the courage to get started.
The story?In a disused building, the body of a lender on wages is found.The autopsy shows that the man was stabbed, and everything suggests that the assassination was committed by one of his relatives.Policeman Sasagaki, in charge of the case, will have to eat away at his brake, because he will be white ... Once retired, the desire will itch to put his nose and search the lives of the protagonists.It is that several people are suspected, but without real evidence.Including Nishimoto Fumiyo, the last woman to have seen M.Kirihara of her experience, but the latter will died tragically, leaving orphan her daughter Karasawa Yukiho.
It is with the ambition of a fire novel that Keigo Higashino invites us to follow the destinies of a myriad of characters, including those of Yukiho and Ryõji, the only son of the lender on wages, that we will see for theBest or for worse ... I leave you the surprise intact!
After turning the last page, I understood why this gallery of characters, with characters as mysterious as it is ambivalent, came to life on the big screen within many cinematographic adaptations in Japan.Higashino, who masters the art of suspense as a person, as much as that of camouflaging a mobile, offers here an ambitious novel and a great realism for those who like to be at the center of a complex history where the destinies ofPeople not always white as snow!
I discovered a little by chance, when I was on vacation in France, this publishing house established in Paris and which specializes in Japanese fiction literature.Myself a big fan of Japanese literature, I did not hesitate for a second before contacting Frank and Dominique, co-founders and accomplices in life, for an interview that they granted me in 2020.
Thanks to them, I made the discovery of known authors (Yûko Yuzuki and Seichô Matsumoto) and others who were previously unknown to me (Tetsuya Honda and Hika Harada in particular).The latter, precisely, says he is a great admirer of Haruki Murakami, so I didn't need more to convince me to enter through the big door in her universe.
A large family, we discover Ai Kitazawa, a thirty-year-old mowed by life and who has no choice but to return to the family home where her alcoholic and leather mother live, and her grandmother, who often lacks modesty.It is in this toxic environment that I will evolve, until the day when his mother, in an access of anger, stab her grandmother at the head ... Thanks to her childhood friend Miyoko with whom she returned her friendship, I will escape a little bit of family slats.But she will discover that in reality, the grass is not greener in the neighbor, because in appearances, this long forgotten friend hides a secret to freeze blood ...
We will say to ourselves: there is nothing better than a little black humor to properly pass the pill from a novel where a terrible secret (it's up to you!) Wait the perfect moment to hatchin broad daylight.Now, what I admired the most in Hika Harada is the ease with which she managed to humanize apparently "monstrous" characters to give them back, despite the violence of their actions, sympathetic to our eyes.
And that is thanks to the social reflection that the author raises through her favorite artistic form, the novel.
There are these characters in literature who have personality, and not necessarily because they are charismatic or geignards, but because their plumb, their sense of self -mockery and their incendiary remarks (which, in certain circumstances, cando them service, let's say it), make them big attractive mouths in the end.This is how I would describe Sean Duffy, this inspector within the Royal Police of Ulster, whom I discovered with this third part - entirely independent of the previous ones, that said - of the series "Sean Duffy".
In not looking for me tomorrow, the Irish author Adrian McKinty invites us to the heart of an intrigue not bitten of the worms which takes place in Belfast, during the year 1983.As soon as the curtain is rising, we learn that Sean Duffy, a tireless gamer, but a frenzied worker (when he gets started) is dismissed.Goodbye pride!It is that he would have brought up the FBI and the bird chial would have dropped to him on his head ...) it happens, these things.Fortunately for him, his experience in the field will allow him to integrate the MI5 team into the Catimini, who came to request his services in order to get his hands on the Collet of Dermot McCann, one of the former classmates of Duffy, who has becomeThe number one suspect in the assassination attempt on the British Prime Minister Margaret Thatcher.I stop here, for fear of revealing the punch!
Even if I found that the Terrorists hunt may be advancing a little too gently at times, it is definitely the rebellious personality of Inspector Sean Duffy, as well as his incisive dialogues, which make this intrigue so pleasant toread.He is definitely the man of the situation to conduct two investigations head-on and to save one of the most influential personalities in Great Britain ... just that!
What could be better than finishing this reader of readings to be given in the back with a lighter novel where absurdity and humor are there, just to make this story of settling more flexible to read?
Of course, the name of Pierre Lemaitre was known to me, given his success in France, but I had never had the opportunity to read one of his books.However, it was with the uppercase serpent, published by Albin Michel, that I was finally able to make my first immersion in his universe, with a novel having died years in the bottom of a drawer.It is that the author, at the time, did not feel the impulse necessary to see this story in the hands of his readers.And even if it is not an unforgettable novel, but rather a good entertainment, we like to get attached to this Mathilde, 63, whose first talent is to murder with precise targets.Basically, you guessed it: it's a hitman who has experience, and you don't want to cross his way!
I experienced obvious pleasure, maybe not as much as when I discovered the silence of the Pelicans of J.L.Blanchard, to follow the adventures of this sexagenarian, master of a Dalmatian called Ludo, and who does not seem to have other ambitions than to let go rather than to treat his appearance.Now, here, I have not laughed, we like more to smile at the absurdity of situations, but at least, Pierre Lemaitre gave me the necessary momentum to read with delight this story that could have stayedForgetting.And I did not regret ... because the final scene is, let's say it, spectacular and quite satisfactory thank you.
But… why the capital snake?I always ask myself the question.I like metaphors, as well as the whole poetic load that follows, but it remained obscure to me, even after the author's explanations.For me, a title must be evocative, or at least tickle curiosity, here he left me speechless.At least, the final will have satisfied my lack!